All massage cost $50/hour, $75/90 minutes or $100/120 minutes
Footer Massage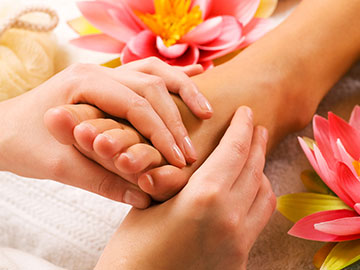 Relieve pain and stiffness.
Help prevent and cure many symptoms such as headache, stress, asthma, constipation, sinusitis and migraine.
The blood circulation system will be boosted.
The body's function will be naturally turned into its homeostasis.
Trigger Point Therapy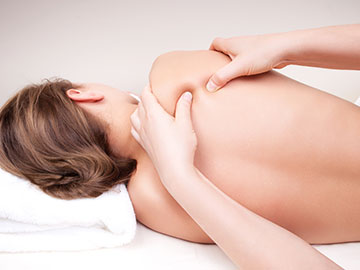 Relieves a tight area within muscle tissue causing pain other areas of body.
Uses cycles of isolated pressure and release.
Helps naturally manage pain and stress from chronic injuries.
Swedish Massage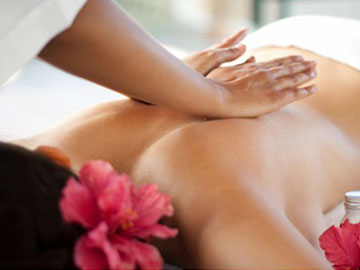 Light to medium pressure.
Promotes circulation and lymph movement.
Good for stress-related conditions and chronic pain.
---
Deep Tissue Massage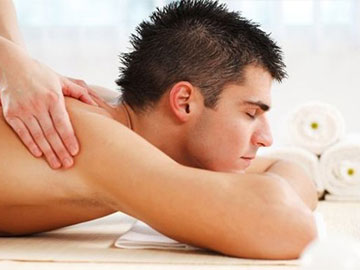 Releases muscle tension.
Provides deep pain relief.
Good for chronic and overuse injuries.
Lomi Lomi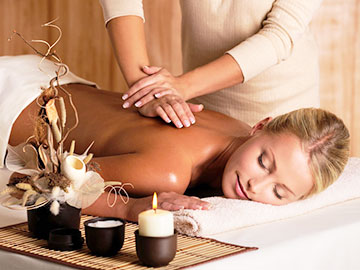 Long flowing stroke upon the muscle of the body.
Use forearm, hands and elbow.
Promote internal harmony.
Increase blood circulation.
Relief in tension spots.
Thai Massage $90 / 60 min
Thai massage focuses on the back and waist stretch. Massage therapist starts from the toe to head until the end of a set of actions.
Practices cover almost all the actions of pressing, touching, pulling, pulling, kneading, pinching and kneeling, alternating left and right movements by using soft, uniform and moderate speed in sequence.
It can quickly eliminate fatigue, restore physical energy, enhance the flexibility and vitality of the ligaments, restore normal joint function to promote fluid circulation. Regularly, it will maintain the best condition of the spirit and physical body.
---
Body Lymphatic Drainage $90 / 60 min
Body lymphatic drainage is through the massage, along the body's lymph system, accurately compress the location of the whole body lymph nodes
The blood vessels penetrate the lymph with a large amount of toxins and waste to speed up the operation to each lymph node.
Thus expediting the excretion of toxins in the body, so that the body functions and the skin is thoroughly cleansed.
Lymphatic drainage practice the main role of the massage which restores the normal circulation of blood to speed up the discharge of poisons.
Platinum Facial $160 / 75 min
Facial Bodhisattva is based on holistic meridian theory of TCM, which can restore the true color of the skin by dredging the facial meridians, stimulating facial reflex points of organs, activating blood and blood, removing blood stasis, metabolizing endotoxin and wastes.
If our meridians are blocked, all the nutrients can not be absorbed better. Like we do at home, regular massage and replenishment are equivalent to watering and fertilizing the flowers every day.
if it is not loosened, The surface can not reach the root, then the pot is still not enough blooming beautiful, our skin is the same, make the face to the equivalent of skin grafting loose skin, and only clear the meridian, these nutrients can be completely absorbed to reach Ideal effects.
---
Enhanced Massage Therapies $10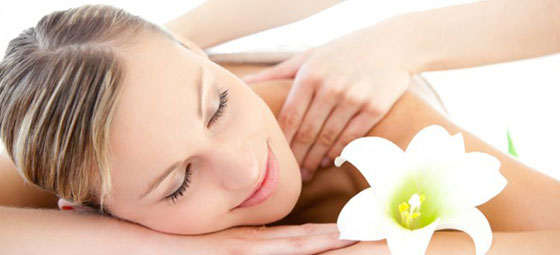 Aroma therapy: AromaTherapy uses essential oils extracted from herbs, flowers and fruits to naturally enhance well-being.
Lavander: Reduces inflammation, calms the mind and promotes restful sleep
Strength: Clary Sage, Cinnamon Leaf, Sweet Fennel, Pine, Fir Needle, Patchouli, Rosemary (This blend encompasses strength, trust, solitude, peacefulness and deep relaxation. Initial impression is of nature, the forest floor. A blend that wraps you in its arms and lets you know everything is going to be alright.)
Breakthrough: Fir Needle, Eucalyptus, Tea Tree, Pine, Lavender(Head clearing and relaxing at the same time, a big help when you have a cold or the flu.)
Oriental Mystique: Pine, Eucalyptus, Ginger, Lemongrass, Patchouli, Rosemary
After Sport Massage $90/60 min (White Rock Only)
After exercises, all of the body's functions still keep a higher level than before exercise, and it will take some time before they gradually recover. (Due to physical exertion, over exertion. Mainly manifested in systemic and local muscle soreness, muscle fatigue, ligament spasm, etc. At this time decreased muscle strength, systolic and diastolic time, systolic longer than normal 4-5 Times, and diastolic extension of up to 12 times, a serious impact on muscle coordination of rapid action, severe cases of cramps, swelling and pain, etc.) With decades of experience, David Guo uses a specialized way to form a set of sports massage system to regulate the body's main meridians and muscles.
Sports Injury / Exercise Strain / Motor Skills
Muscle ligaments extensibility / Muscle ligaments flexibility / Muscle ligaments flexibility and bounce / explosive power
Nervous system improvement