All services cost $38/hour or $57/90 minutes
Footer Massage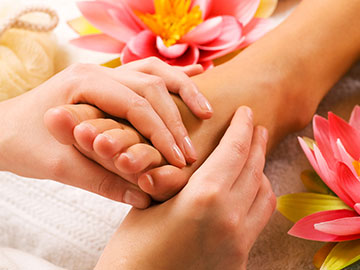 Relieve pain and stiffness.
Help prevent and cure many symptoms such as headache, stress, asthma, constipation, sinusitis and migraine.
The blood circulation system will be boosted.
The body's function will be naturally turned into its homeostasis.
Trigger Point Therapy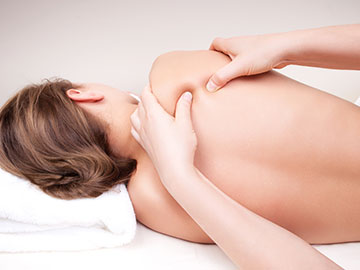 Relieves a tight area within muscle tissue causing pain other areas of body.
Uses cycles of isolated pressure and release.
Helps naturally manage pain and stress from chronic injuries.
Swedish Massage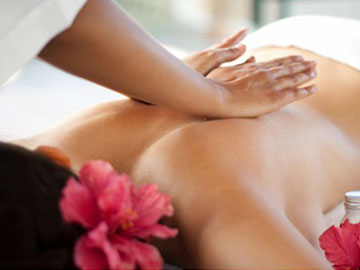 Light to medium pressure.
Promotes circulation and lymph movement.
Good for stress-related conditions and chronic pain.
---
Deep Tissue Massage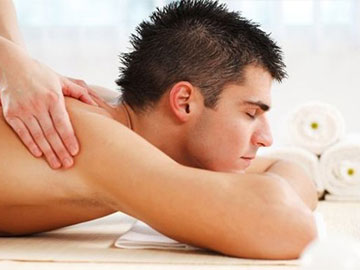 Releases muscle tension.
Provides deep pain relief.
Good for chronic and overuse injuries.
Lomi Lomi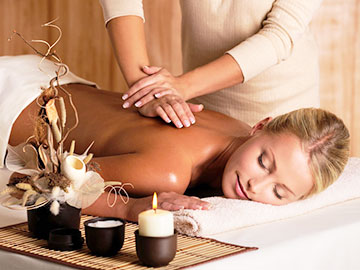 Long flowing stroke upon the muscle of the body.
Use forearm, hands and elbow.
Promote internal harmony.
Increase blood circulation.
Relief in tension spots.
Detoxification Massage $115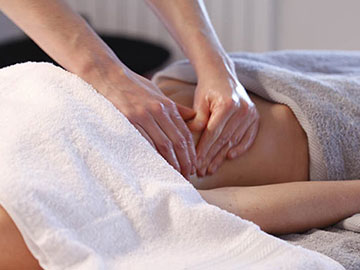 A rhythmic massage technique used to help increase lymph flow and body circulation, remove accumulated toxins, wasted gas and other harmful substances from our body. Refresh and relax your body.
Price $ 115
---
Enhanced Massage Therapies $10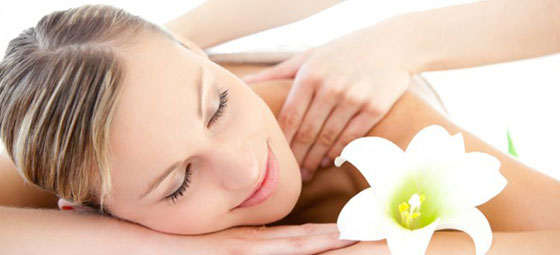 Aroma therapy: AromaTherapy uses essential oils extracted from herbs, flowers and fruits to naturally enhance well-being.
Lavander: Reduces inflammation, calms the mind and promotes restful sleep
Strength: Clary Sage, Cinnamon Leaf, Sweet Fennel, Pine, Fir Needle, Patchouli, Rosemary (This blend encompasses strength, trust, solitude, peacefulness and deep relaxation. Initial impression is of nature, the forest floor. A blend that wraps you in its arms and lets you know everything is going to be alright.)
Breakthrough: Fir Needle, Eucalyptus, Tea Tree, Pine, Lavender(Head clearing and relaxing at the same time, a big help when you have a cold or the flu.)
Oriental Mystique: Pine, Eucalyptus, Ginger, Lemongrass, Patchouli, Rosemary